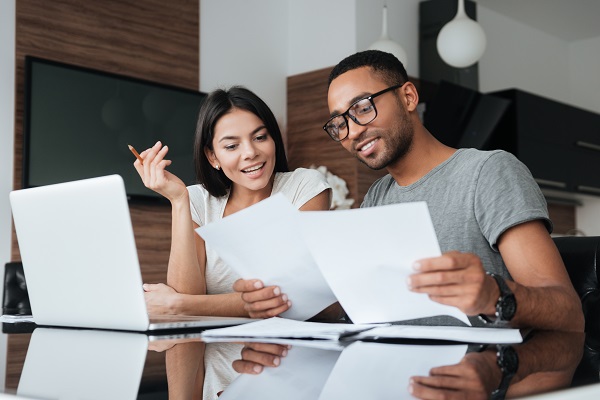 The Turkish Foreign Student Admission Exam (TR-YÖS) to be administered by ÖSYM is an exam that students who want to study in higher education institutions in Turkey can take and use their results when applying for admission to these institutions.
The use of TR-YÖS results in the admission of students from abroad is a recommendation by the Council of Higher Education to higher education institutions.
The Turkish Foreign Student Admission Exam (TR-YÖS), which will be held centrally by ÖSYM in 2023, was held on 29 January 2023.
Exam information within the framework of the 2023 Exam Schedule announced by OSYM is as follows.
TR-YÖS Exam Schedule:
Application Date: 24.11.2022 – 5.12.2022
Exam Date: 29 January 2023, 11.15
Exam Result Date: February 24, 2023
Exam Centers and Fee
For candidates who will take the exam in Turkey, Azerbaijan, Germany, Iran, Saudi Arabia and TRNC: 800.00 TL
He will take the exam in Kyrgyzstan, Tunisia, Libya, Algeria, Indonesia, Afghanistan, Pakistan, Kazakhstan, Turkmenistan.
for candidates: 250.00 TL
For candidates who will take the exam in Chad, Nigeria, Niger, Senegal, Jordan, Sudan, Ethiopia, Lebanon and Uzbekistan: 150.00 TL
(As the payments will be made by Credit Card, the payments made by the applicants from abroad in USD and EURO,
The exchange rate of the Central Bank of the Republic of Turkey will be equal to the Turkish Lira determined for the relevant country.)
Exam Content and Duration
80 questions 100 minutes
40 Questions General (Numerical) Ability
40 Mathematics (including Geometry)
Exam languages
The exam will be held in Turkish, German, English, French, Russian and Arabic.
TR-YÖS Validity Period
TR-YÖS is valid for 2 years from the exam date.
Centers where TR-YÖS 2023 Exam is Held
Exam Centers and Codes:
Code Name
010 ADANA/CENTER
062 ANKARA/CANKAYA
160 BURSA/CENTER
220 EDİRNE/CENTER
270 GAZIANTEP/CENTER
310 HATAY/CENTER
330 MERSIN/CENTRAL
341 ISTANBUL 1 (Kadıköy/Maltepe/Ataşehir)
343 ISTANBUL 3 (Beyoğlu/Şişli/Beşiktaş/Kağıthane/Sarıyer)
352 İZMİR-1 (Karşıyaka/Bornova/Çiğli)
380 KAYSERİ/CENTER
420 KONYA/CENTER
460 KAHRAMANMARAS/CENTER
470 MARDIN/CENTER
610 TRABZON/CENTER
630 SANLIURFA/CENTER
650 VAN/CENTER
790 KİLİS/CENTER
900 TRNC/NICOSIA – TRNC/NICOSIA
901 SUDAN/HARTOUM – SUDAN/HARTOUM
902 ETHIOPIA/ADDIS ABABA – ETHIOPIA/ADDIS ABABA
903 TUNISIA/TUNIS – TUNISIA/TUNE
904 SAUDI ARABIA/JEDDAH – SAUDI ARABIA/JEDDAH
905 ALGERIA/ALGERIA – ALGERIA/Algeria
906 KAZAKHSTAN/TURKSTAN – KAZAKHSTAN/TURKSTAN
910 KYRGYZSTAN/BISHKEK – KYRGYZSTAN/BISHKEK
911 GERMANY/COLOGNE – GERMANY/COLOGNE
915 AZERBAIJAN/BAKU – AZERBAIJAN/BAKU
918 INDONESIA/JAKARTA – INDONESIA/JAKARTA
923 LEBANON/BEIRUT – LEBANON/BEIRUT
928 PAKISTAN/ISLAMABAD – PAKISTAN/ISLAMABAD
935 UZBEKISTAN/TASKENT – UZBEKISTAN/TASKENT
948 IRAN/TABRIZ – IRAN/TABRIZ(cancelled)
957 TURKMENISTAN/ASHGABAT – TURKMENISTAN/ASHGABAT
912 AFGHANISTAN/KABUL – AFGHANISTAN/KABUL
907 CHAD/ENCEMINE – CHAD/N'DJAMENA
908 LIBYA/TRIBLUS – LIBYA/TRIBLUS
927 NIGERIA/ABUJA – NIGERIA/ABUJA
909 NIGER/NIAMEY – NIGER/NIAMEY
931 SENEGAL/DAKAR – SENEGAL/DAKAR
919 JORDAN/AMMAN – JORDAN/AMMAN