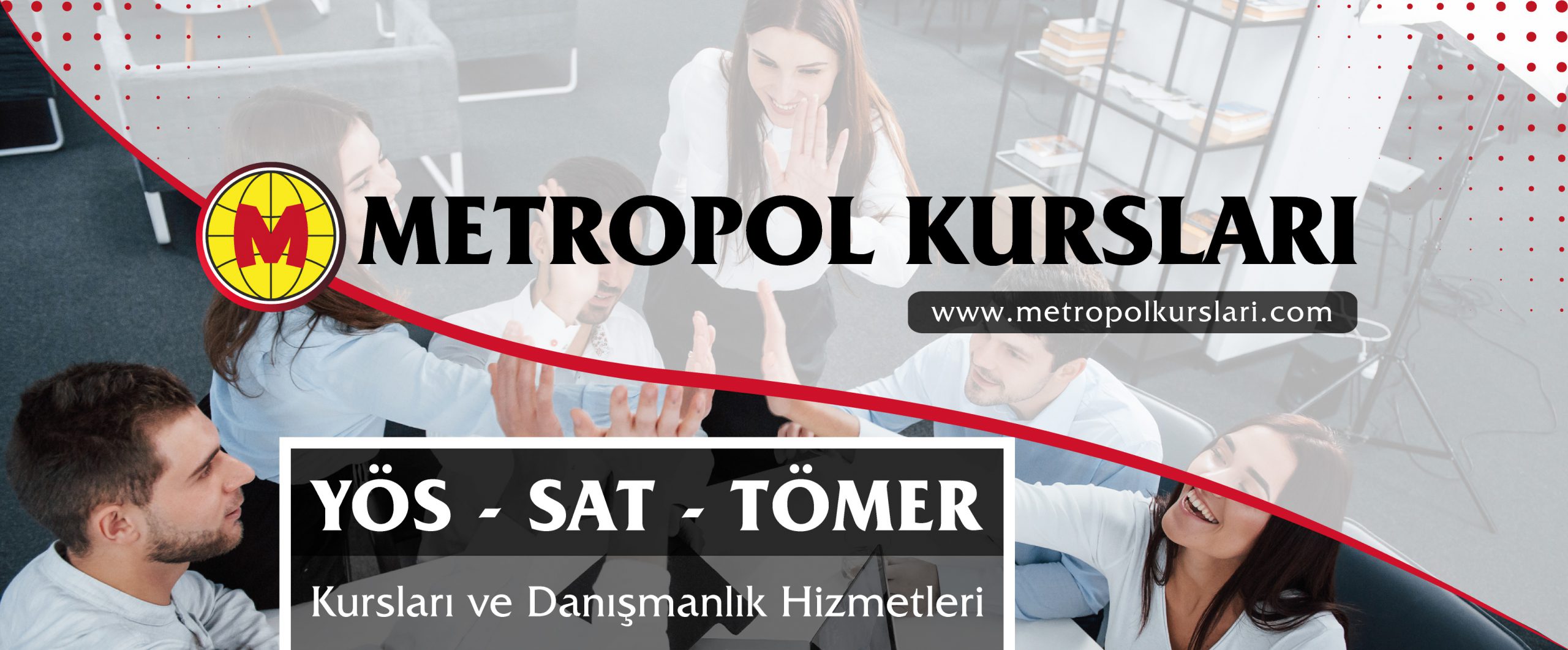 Istanbul- Bakirkoy Branch
Address: Kartaltepe Mah. Yunus Nadi Sokak. No: 2, 34145 Bakırköy – İstanbul
Tel:+90 212 559 05 59
E-Posta: [email protected]
Istanbul – Beylikduzu Agentship
Address: Mevlana Neigh. Evliya Celebi Str. No: 4/4 Esenler Beylikduzu – Istanbul
Phone: +90 212 559 34 05
E-Mail: [email protected]
We'll Call You
Metropol Courses Istanbul Bakırköy Branch Has Opened.
Our branch will provide service in the field of YÖS, SAT exam preparation and Turkish for Foreigners (TÖMER) by the academic year of 2010-2011.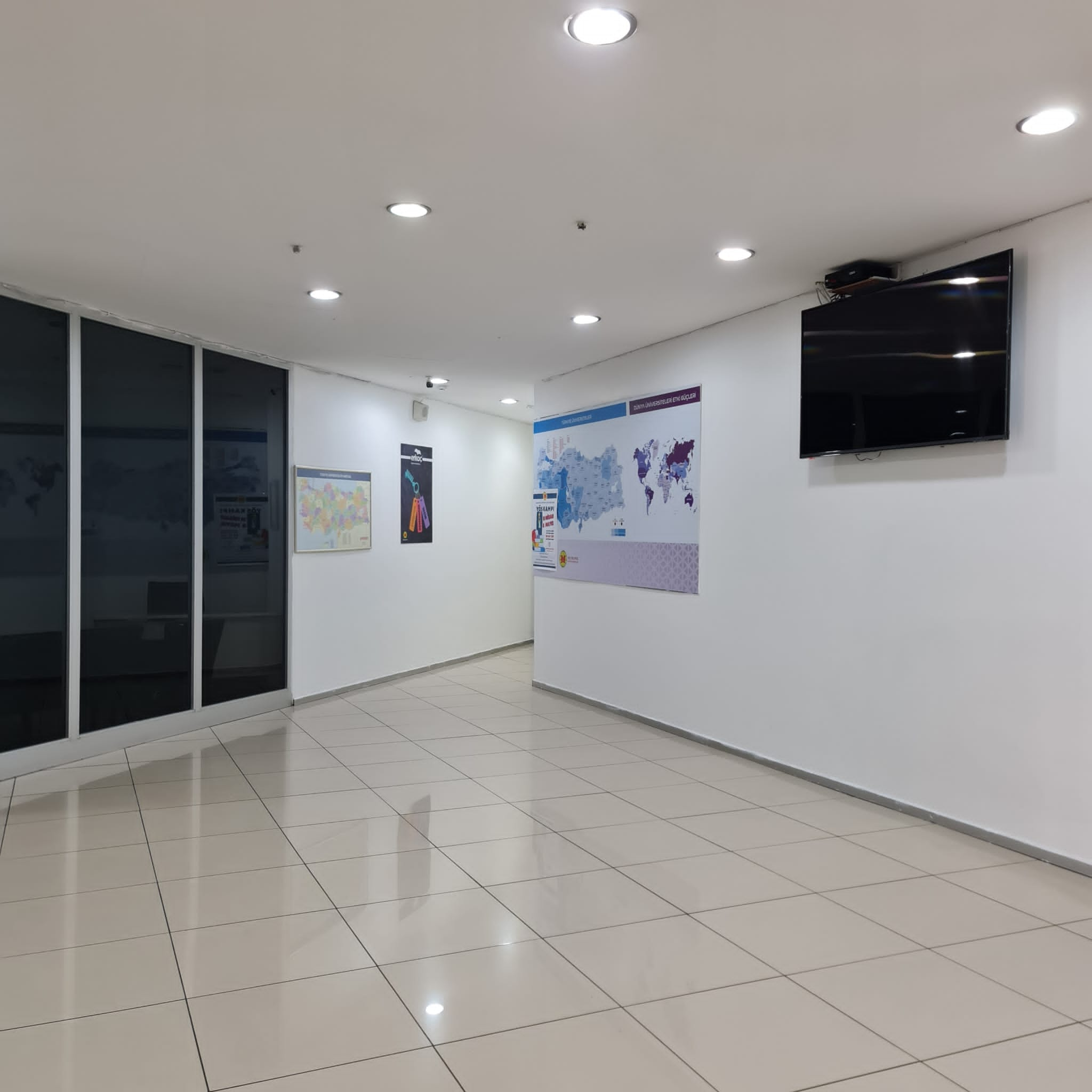 Metropol Courses is a chain of educational institutions that have contributed to shaping the future of hundreds of thousands of students with the courses they have organized in the fields of preparation for YÖS and SAT exams since 1995, as well as in the field of Turkish teaching (TÖMER) to foreign students.
Our institution has undertaken a modern and principled understanding of education at every level of education by constantly improving its educational perspective, with the pride and confidence given to it by the students who have achieved superior success in the exams thanks to the courses organized in our branches.
The experience we have accumulated over many years has enabled us to evaluate every development in all areas we serve in a way that will increase the success of our students and to become more productive by renewing ourselves.
Our institution will continue its principled, contemporary and constantly renewing education approach in the future and will continue to shed light on the future of our dear students.
Best Regards.
Our Education System
In Metropol Courses,
The subjects are explained in detail and the necessary repetitions are made in order to understand the subjects well.
The learning level of the students is monitored with the tests and subject screening exams given at the end of the subject.
Subjects are reinforced with homework booklets and other materials given to students.
Homework follow-up is done by the course teachers. Homework follow-up reports are recorded by the guidance service and routinely shared with parents.
One-to-one private lessons, study, and additional course programs are continuously carried out under the supervision of the teachers.
Lecture books, question banks, homework and workbooks, leaf tests, and screening tests prepared by our expert teachers are distributed to our students free of charge.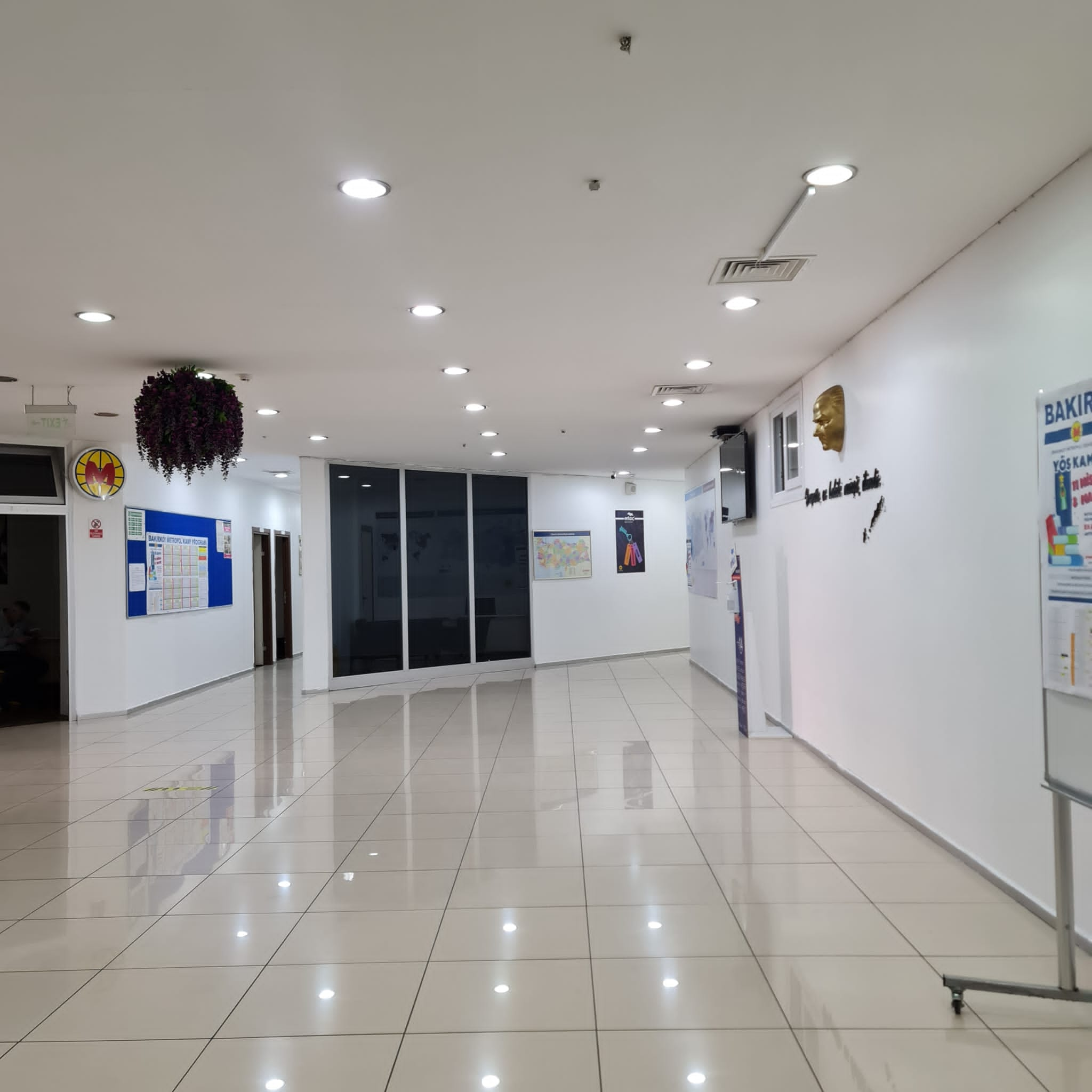 Lessons are conducted within a certain system. In this way, attendance and absenteeism are monitored and students' participation in the lessons is ensured.
Our parents can get all the information about their students face to face, by phone or through our student/parent information system. Our guidance service makes private meetings with parents when it deems necessary.
The development stages of the students are monitored continuously and their exam results, attendance-absenteeism information, and their morale-motivation status are shared with their parents.
In our courses, there are libraries and study halls where our students can work efficiently outside the classroom. Our students can easily use these environments whenever they want.
Social activities are organized at regular intervals in our courses in order to reduce the exam stress of our students and increase their morale-motivation.
Courses
YÖS (Foreign Student Examination or Admissions Exams from Abroad alias) preparation course our program description of the subjects covered by organized examinations of the universities in Turkey, consists of repeated and intensive practical work.
Our YÖS classes are divided into weekday and weekend classes, and classes in which the lessons are taught in Turkish or English. All of our groups are level groups in which students are classified according to their level of knowledge.
Publications and Exams
t is aimed to offer Metropol Publications materials, the one and only professional YÖS publisher, to the students enrolling to our courses offering the widest range of publishing content for YÖS preparation in Turkey and to practice the important tasks with our students in the process of preparing exam with our publications at the highest level.
In addition to books,
– Homework Booklets: These are booklets prepared separately for each subject and used in homework or additional lessons. There are 30 booklets on mathematics and 10 on geometry.
– Leaf Tests: These are tests that are solved during lectures or additional lessons or used as homework again and prepared separately for each subject. There are 160 tests on the general ability course, 120 on the mathematics course,32 on the numerical logic – mathemetics word problems and 90 on the geometry course.
– YÖS Trial Exams: These are mock exams and each of which has the characteristics of a YÖS rehearsal, used to detect changes in students' levels and to correct their deficiencies, and at the end of the semester to prepare for real exams. In total, 25 mock exams are applied, and it is particularly important for students to learn their level before the actual exams, especially since the participation of students from outside our institution is quite high in the final exams.
Counseling and Guidance
Our counseling service, which is an integral part of our courses, programs group or one-on-one private lessons for our students, apart from the compulsory weekly lessons. In addition, when our students demand, they can take group or one-on-one lessons from the lessons or subjects they have missings.
In addition, our guidance teachers, training coaches and consultants provide psychological counseling and guidance services to our students throughout the learning process, and all application and preference procedures and vocational guidance processes of our students are carried out by us.